ARE YOUR CHILDREN AT RISK?
How do you solve keeping your playgrounds looking well-presented with the increasing knowledge and concern that parents have about herbicides being used?
No doubt you're concerned as well; having heard about the danger to staff, children and run-off to the local ecosystem. It can be used to regularly sanitise play equipment; clean slippery paths and grimy surfaces; as well as weeding, when you see weeds.
CHEMICAL RESIDUALS AND HEALTH ISSUES
There is reason to be concerned. The residual for Glyphosate or 'Round-up' is still 50% at 23 days* . More for some other chemicals. Glyphosate is recorded to have these health issues*:
Possible bladder and liver toxicant
May cause serious eye damage
Endocrine issues
Disruption of aromatase activity
Skin irritant, eye irritant
Chemicals end up where children play.
Most herbicides are used where up to 50% falls onto hard surfaces such as bitumen & concrete. They can flow to untreated areas, where children play; into soil or to waterways as runoff.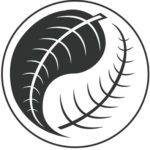 Many councils have switched to Saturated Steam weeding outside schools and pre-schools, as a safe alternative to chemicals. You can use it at your centre or school too.
NO GLYPHOSATE NO NOTIFICATIONS
Without toxic chemicals there is no need for licensed operators in suits; or requirements for notifications about herbicide use.
CARE FOR YOUR SCHOOL WITHOUT TOXIC CHEMICALS
A contractor for council – Satusteaming outside a pre-school
Have us do the work for you
Hassle-free
Non-toxic
Weed control and Sanitisation
Another Now & Zen environmental initiative
Where Glyphosate is banned. Take notice of parental concerns for their children and your local environment.
HAVE US DO THE WORK FOR YOU