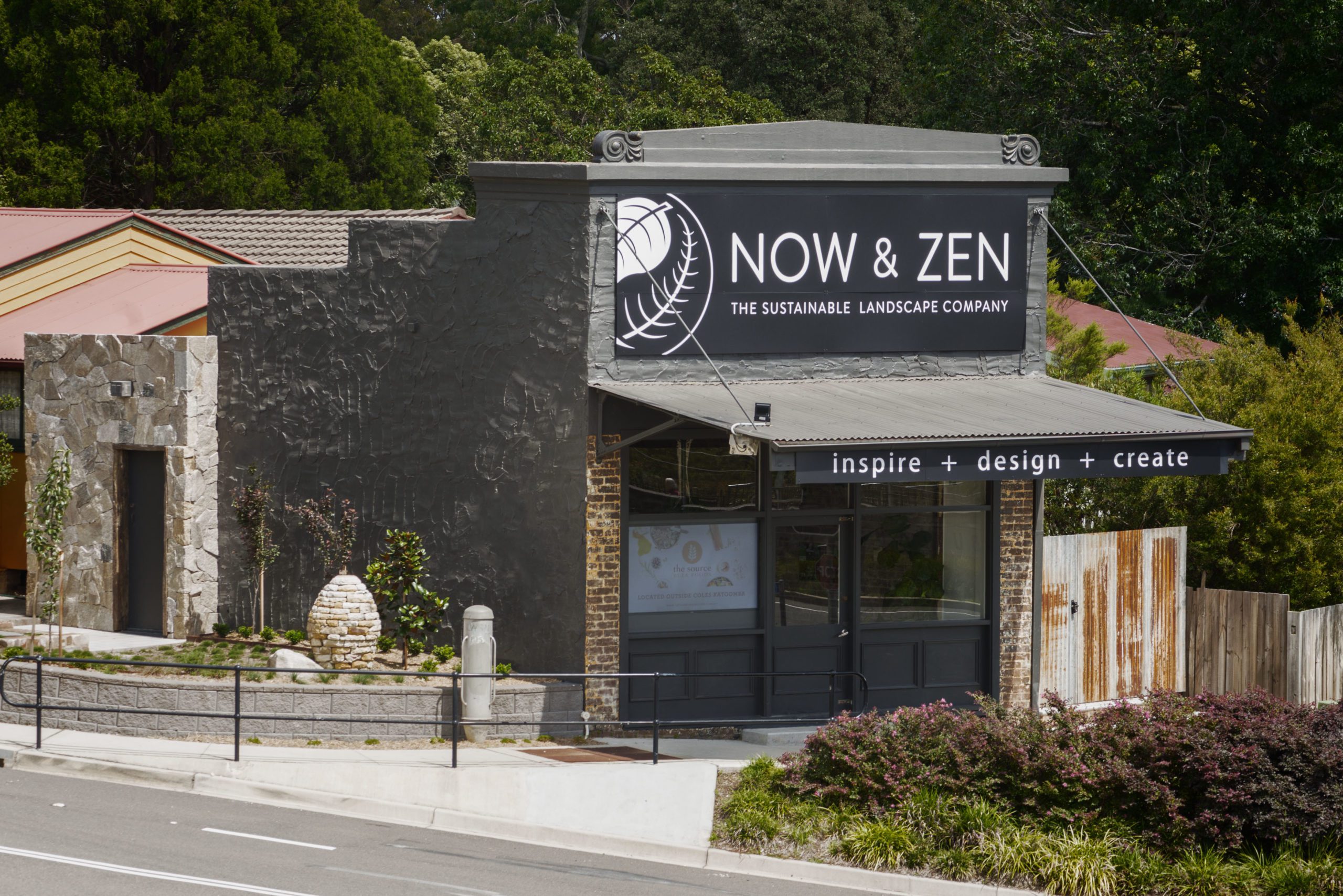 The bubbly was on ice, canapes were on the way from The Source Bulk Foods Katoomba, we'd swapped the steel caps for nice indoor shoes and put the vacuum cleaner round for a final time.
After six months of overhauling an old building on the highway at Bullaburra, we were about to unveil our new digs.
Then coronavirus struck.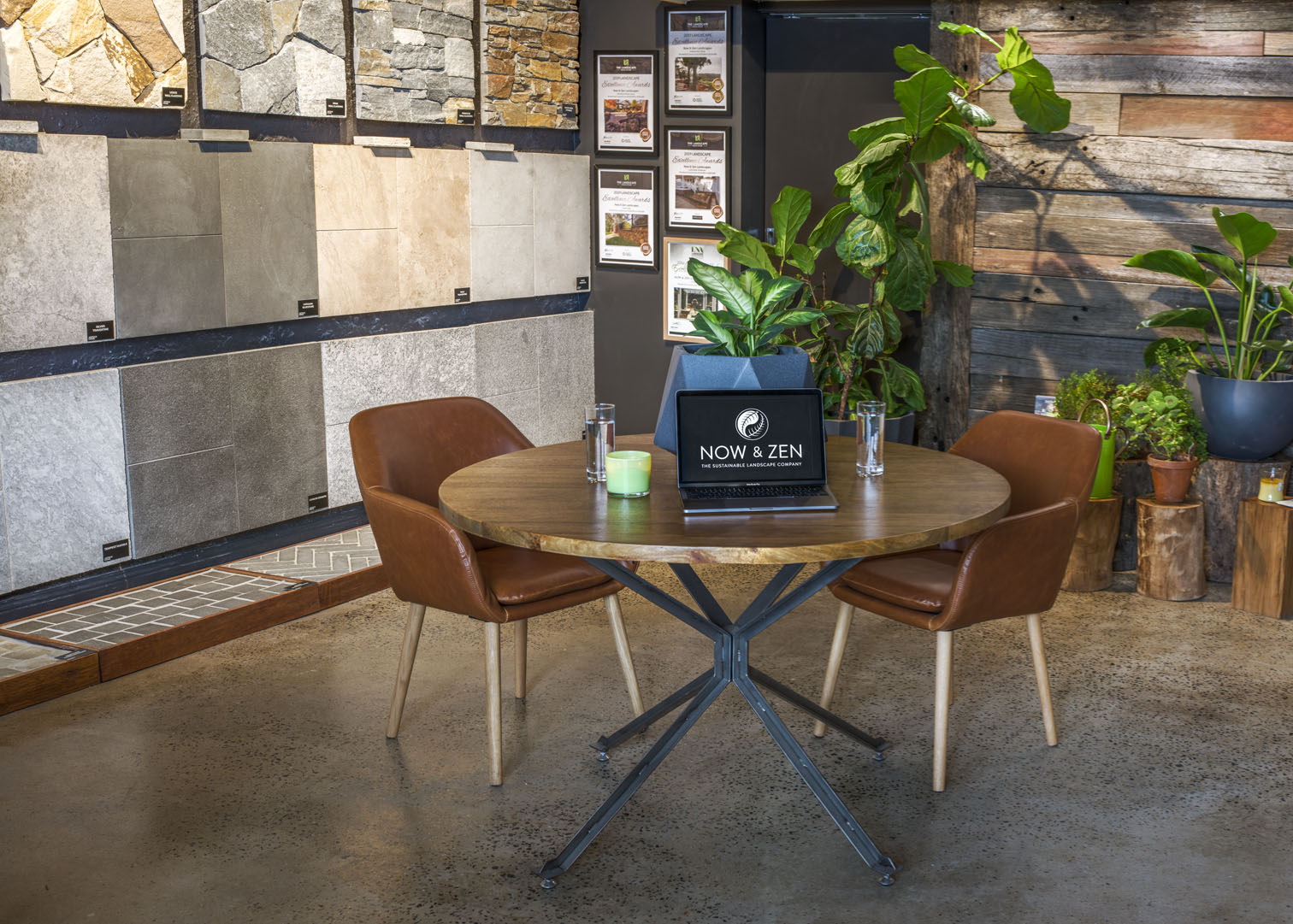 Coming of age acknowledgement
The new place was our 20th birthday pressie to ourselves.
We felt it was time we had a physical place to set down roots, somewhere comfortable our clients can visit to chat through their garden visions, flick through photo albums of examples of our work and product palette without staff in muddy steel cap boots traipsing through.
The location of the new showroom is no secret.
You might have seen the transformation of the well-known New Oracle building (or you might know it as the Bullaburra store) on the Great Western Hwy opposite the train station.
Designed to reflect the expertise of the Now & Zen team, the makeover included a chic deep grey façade, landscaping and stone masonry with a screen scrolling through photos of our work.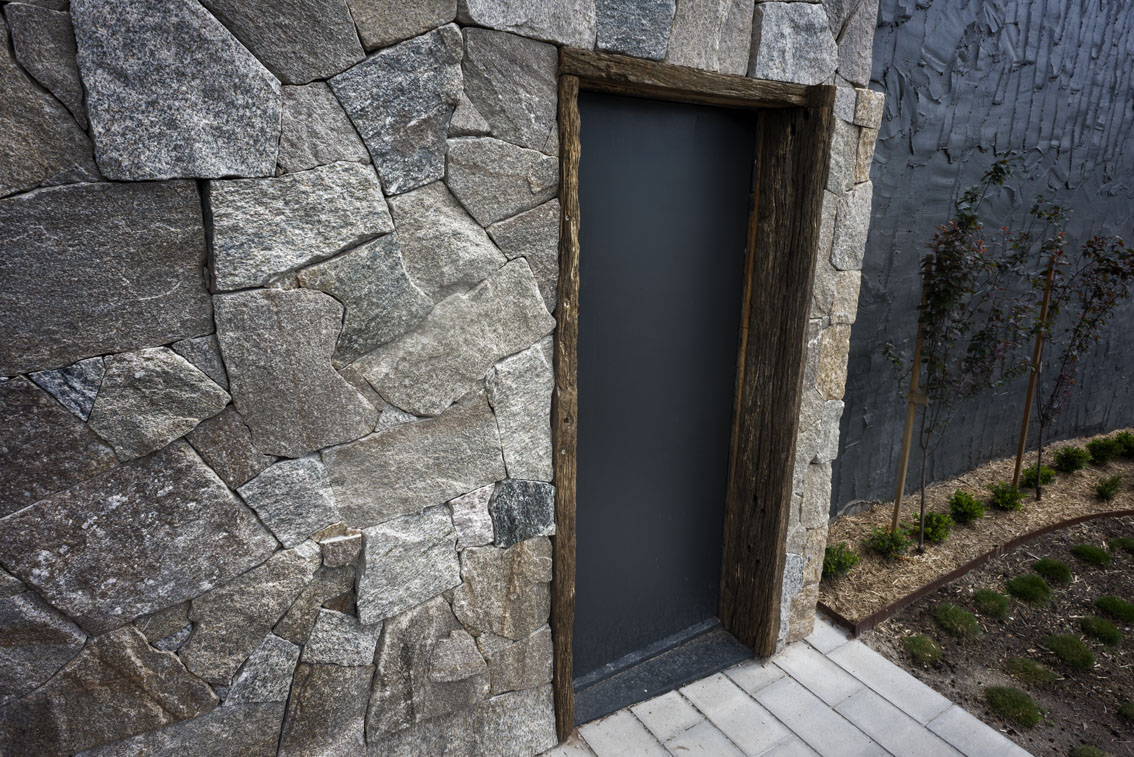 How far we've come
Now & Zen Landscapes was established in 1999.
I'd worked in the landscaping industry since the age of 14, working on upmarket estates in The Hills district landscaping properties to complement the mega mansions constructed by premium builders.
Today, Now & Zen incorporates landscaping and garden design, concreting, a recycling and composting property and The Source Bulk Foods Katoomba.
The landscaping industry has also evolved in that time.
There are now more than 20 landscaping businesses in the Blue Mountains, consumers demand environmental sustainability and technology is ever-changing.
However, I'm proud that Now & Zen Landscapes continues to be the yardstick of the highest end market where projects are limited only by imagination.
And I take seriously the responsibility of educating and training the next generation in landscaping design and techniques through several programs we're involved in, along with my role as a board member of The Landscape Association.
In the past 20 years we have experienced the usual ups and downs of business, grown in maturity and experience, and seen many changes in the wider industry.
Not only have we seen new technology come onto the market, we've had to adapt to changing client expectations and design trends.
Along with the COVID-19 crisis, we are now facing the biggest challenge yet – the increasing urgency to address climate change which we will of course, we must.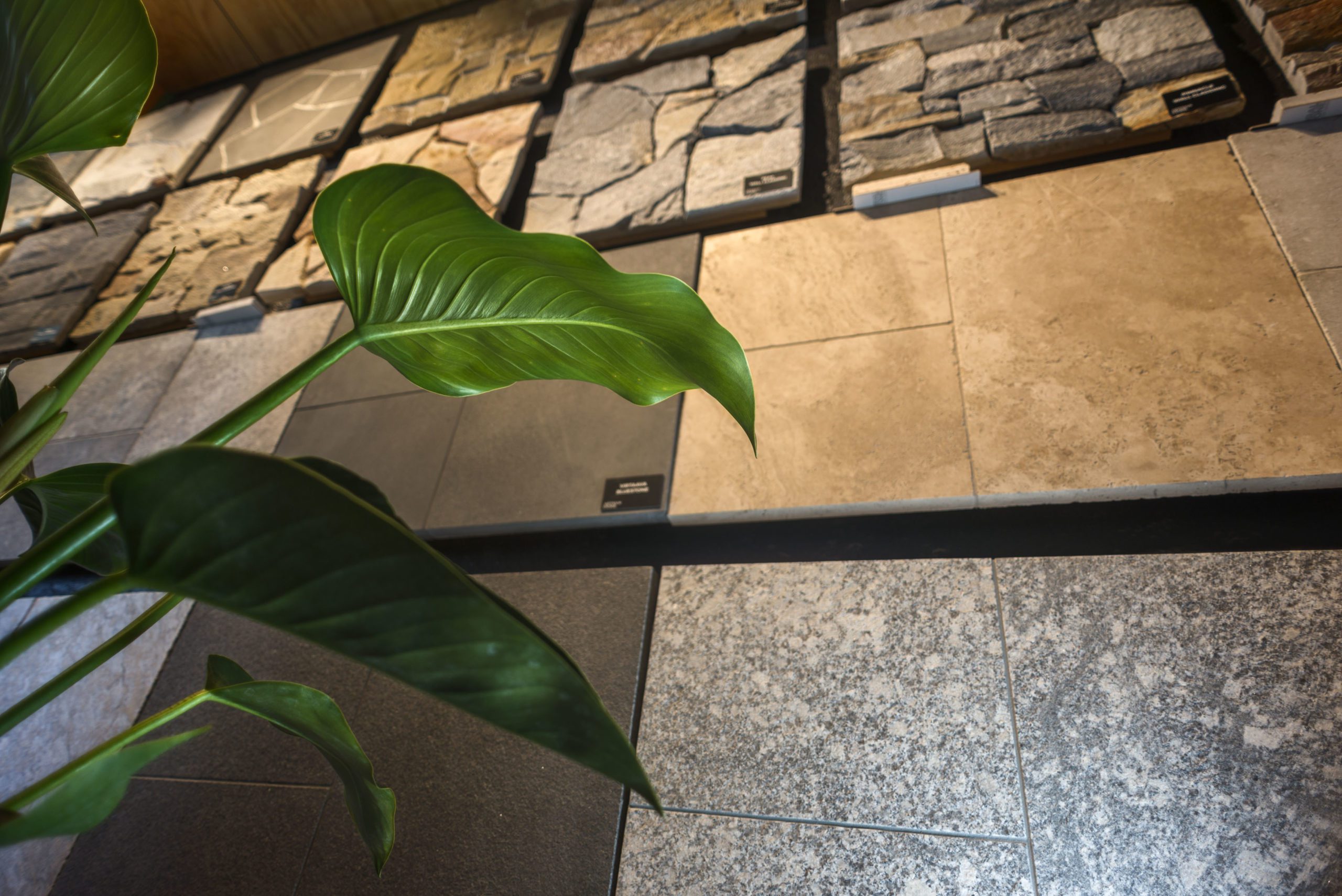 In the meantime…
While the landscaping and construction industry is still cranking strong, COVID-19 social distancing rules mean that we've had to put off our planned showroom launch do.
We were a bit put out of course, but in the scheme of things it's really a minor irritation and we'd much rather everyone stays safe and well.
But that doesn't mean we're still not champing at the bit to show off our new space, so we've put together a few photos to tide you over.
You can still pop in for a sticky beak in person. Our landscape consultants are available to chat through your ideas for a dream garden between 8am and 3pm each Saturday.
The Now & Zen Landscapes showroom is at 351 Great Western Hwy, Bullaburra.
Contact us via email info@nowandzenlandscapes.com.au or phone 0404 873 351 to make an appointment.