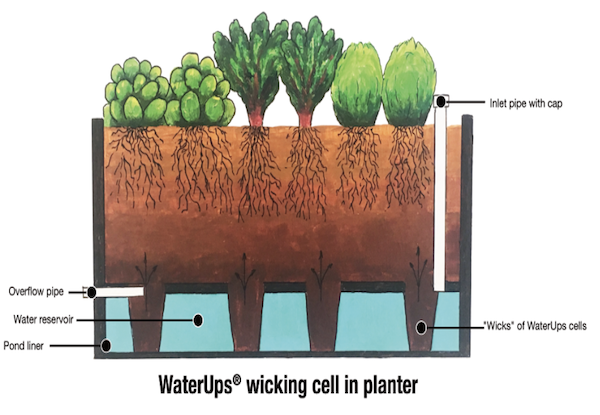 Now & Zen Landscapes touts itself as "the sustainable landscape company'', but it's not always easy to find product partners who equally follow the green line.
So when we came across WaterUps® water wicking cells, we knew we were onto a good thing – and a great partnership of shared environmental philosophy.
Inventor and company CEO Ian Collins hosted a sell-out workshop at our new showroom earlier this year to explain and show the technology in action.
The WaterUps story
With a focus on urban horticulture, Ian and Vince Hunt came up with the WaterUps design in 2014.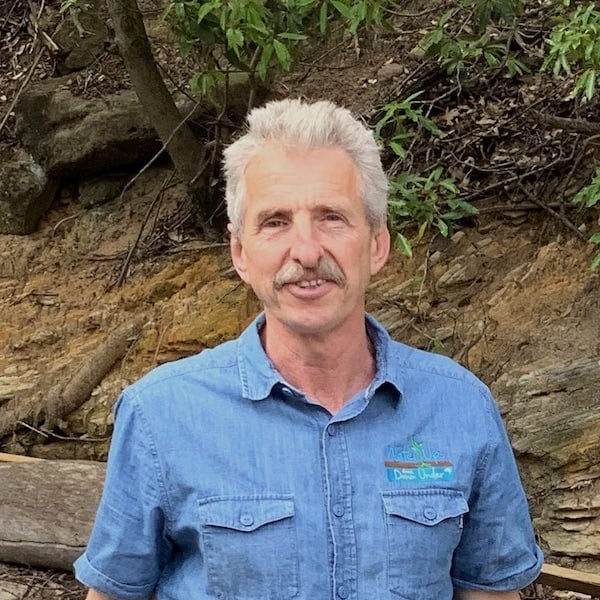 Ian had just retired from the banking industry and wanted to return to the farming life of his childhood.
(Ian grew up on an orchard near Orange where his father was one of the early pioneers in organic farming in the early 1970s.)
Vince and Ian were looking for an easier way to construct garden "wicking beds'' so that landscapers and DIY gardeners would be encouraged to use them.
"Our vision was driven by a desire to encourage the growth of edible plants and improve the quality of our urban green spaces, while at the same time saving water,'' Ian says.
They adapted existing technology, which simply waterproofed garden beds by placing a sheet of Geotech fabric over gravel or sand with a water pipe down to the base.
"I couldn't see people willing to lug bags of sand or blue metal up flights of stairs to put garden beds on balconies for example,'' Ian says.
"We thought: `There's got to be a better way to do this'.''
The pair eventually settled on a design that used recycled plastic, and three years ago started production in Western Sydney.
Today, numerous landscapers throughout the country are using WaterUps in garden designs and international inquiries are growing. Ian recently sent a container of WaterUps technology to a commercial tomato grower in Texas.
"He said that they've been looking for something like this as there's no other product anywhere in the market.''
How WaterUps works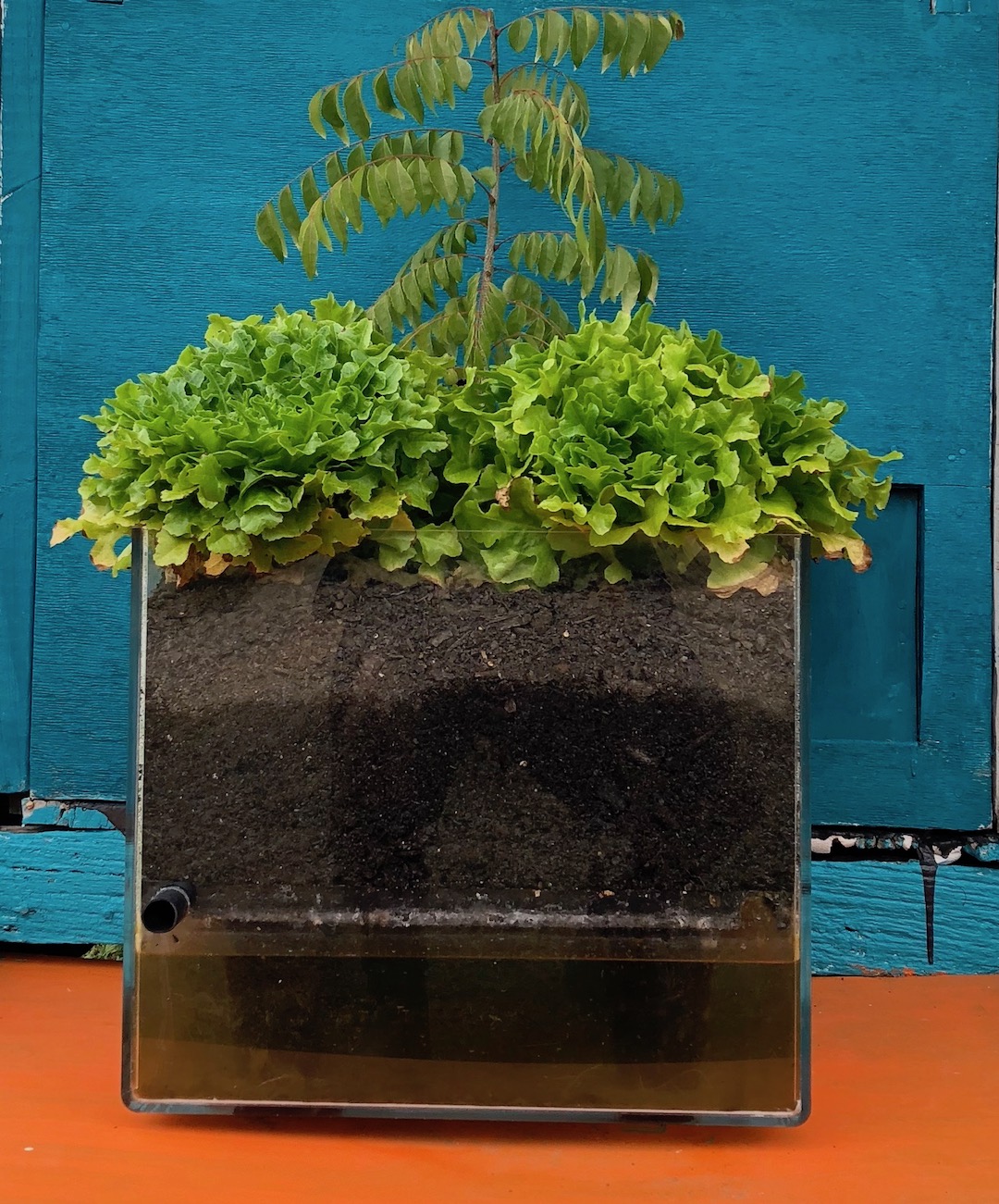 Wicking is the movement of water by capillary action without the help of gravity.
In a gardening or horticultural context, it is the upward movement of water through soil, giving plants the ability to absorb water from below.
Water wicking beds eliminate the problem of deciding when and how much to water. They can last up to four weeks without watering, in contrast to surface watering, which needs frequent watering.
"It's great for people who are not thoroughly attentive gardeners, people who like the idea of having a garden but don't have the time to be out in the garden everyday watering or checking it out,'' Ian says.
"With this sort of system, gardens tend to look after themselves, so if you live in the city but have a country place that you visit every week or month the garden always looks perfect because it's got that length of water. For schools, you come back from school holidays and you don't have to replant everything.''
Wicking saves up to 80 per cent of the water normally used in the garden
Once the reservoir is filled, the garden bed is self-sufficient and waters itself for up to a month
By watering from below, plants develop stronger roots and grow better
WaterUps products are made from recycled polypropylene plastic.
Click HERE to learn more about the WaterUps technology.
Environmental success
In the past three years, Ian estimates that WaterUps technology has diverted more than 50,000kg of plastic from landfill.
Based on an independent study, he believes WaterUps has saved about 10 million litres of water.
"This is a big passion for me.''
WaterUps technology is not just an economic and environmental water solution but has enormous social potential, he says.
"Over the years I've wondered about people living in refugee camps being able to grow their own food. This would be a great way to do that.''
WaterUps technology was used to re-establish emergency food growing on Kangaroo Island after the recent devastating bushfires.
Ian shares the Now & Zen Landscapes goal to incorporate edible plants into garden design, thus ensuring food security.
"I don't think it's just a fad,'' he says. "I think it's something that's going to stay with us for a long time.
"When you have come through situations like we have with COVID, I think people become more aware of where their food comes from.
"There seems to be a bigger focus on people thinking maybe they'd like to have a little garden or be able to go out and pick their own herbs for dinner or pick a lettuce rather than have to go to the supermarket and get something that's grown hydroponically in water with chemicals.''
Now & Zen partnership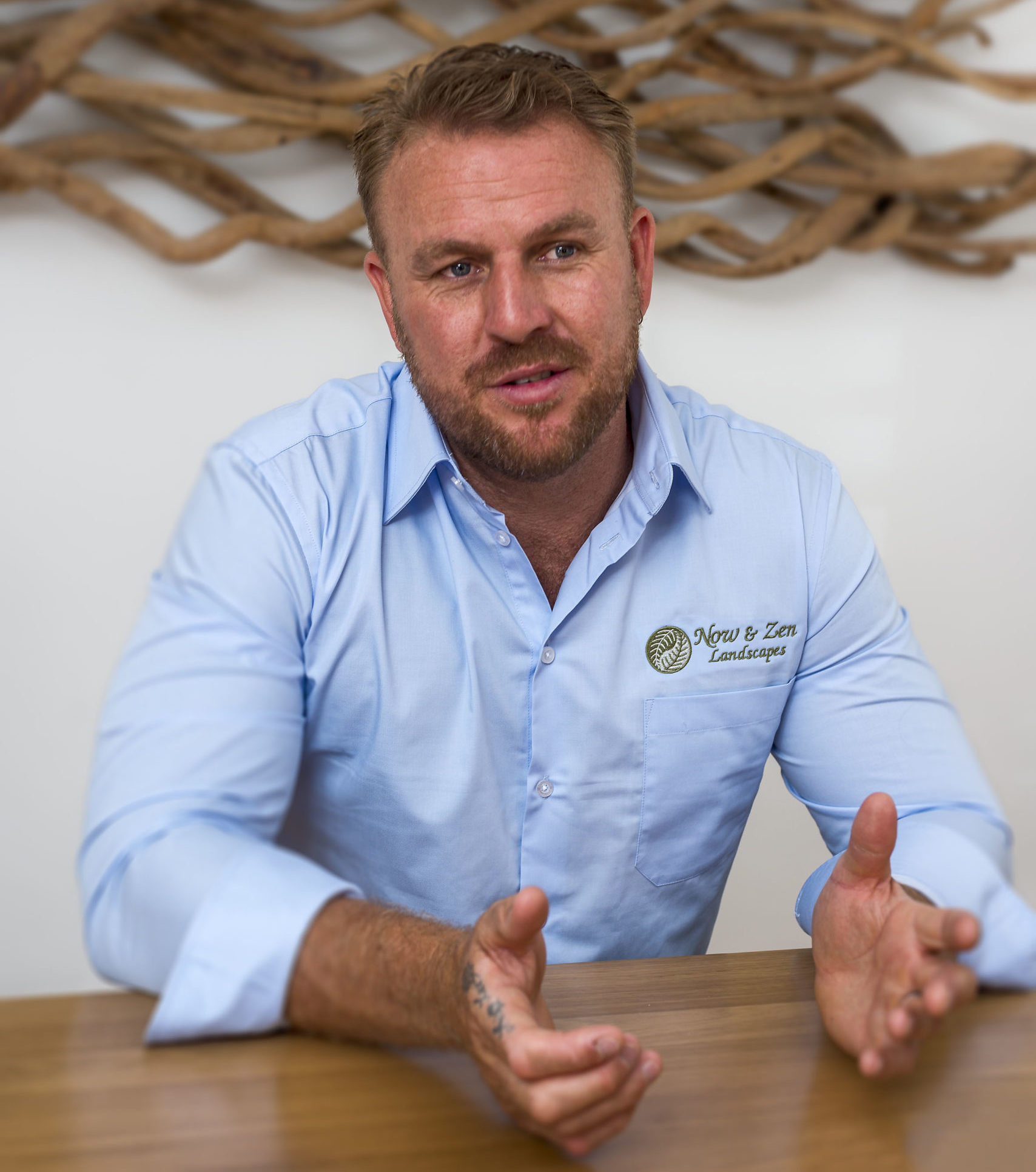 "We met up with Shannon at a Master Landscape Association meeting and he was the sort of person we wanted to partner with because of his attitude towards sustainability and reusing products.''
Rather than retailing the products en mass through large chain stores, Ian prefers to distribute them through smaller like-minded outlets such as landscapers like Now & Zen.
"We basically look for people that have a view of the world that revolves around reuse of products and being efficient in using water reserves,'' he says.
Now & Zen Landscapes is the only supplier of WaterUps products in the Blue Mountains region. We incorporate the product as a preferred method of water saving technique into our landscape designs.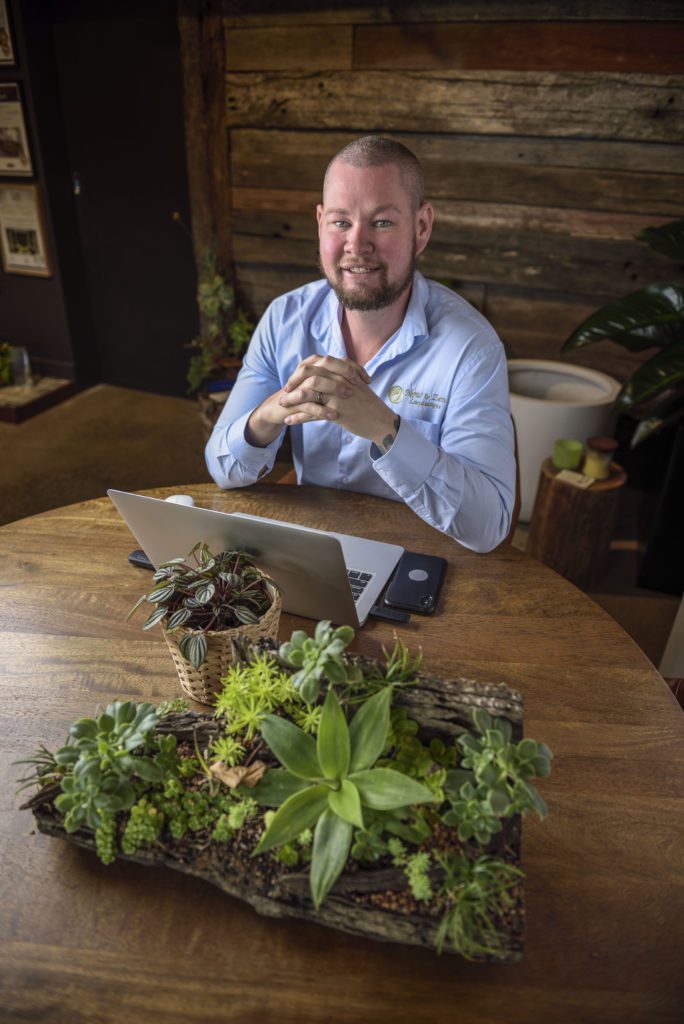 Drop in to the new Now & Zen Landscapes showroom at 351 Great Western Hwy, Bullaburra, to see a WaterUps wicking bed and chat about options for your garden with our landscape consultants between 8am and 3pm any Saturday.
Arrange an appointment HERE.